Designing the Office of a School Counsellor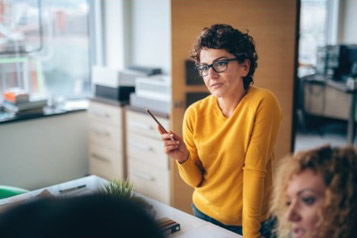 School counselors play a great role in the life of children. They are not only responsible to check the progress rate of every child but also guiding them accurately with the best advice. Certificate in counselling for teachers provides a necessary and required curriculum to aspiring and professional counselors so that they become experts.
Counselling courses for teachers are framed keeping in mind the 21st-century methodologies that counselors must implement to guide students. A certificate in counselling course for teachers will enable teachers to get opportunities to work with children in many reputed schools and academic institutions. It is an online course and candidates will receive a globally recognized certificate with the perk of words like ONLINE not being mentioned.
Just like any other designation, the office room of a school counselor should also be given a lot of attention. there are multiple ways how the office of a school counselor can be organized properly and it must look aesthetic as well. Having a spacious workplace is not possible everywhere but designers should know how to fit in stuff in a small room nicely that it does not look awkward.
COLOR: An office of a school's counselor should have pastel-colored hues. There should not be stripes or any exotic prints because those often distract the kids.
FURNITURE: There should be minimal furniture inside the room of a school counselor. Gigantic wardrobes are unnecessary and there should be any sharp item that can hurt children. Though keeping objects like scissors, knives, etc., are required they must be kept at a place away from the reach of children.
FIDGETS: Fidget spinners are essential in incorporating patience and focus among children who have problems paying attention to their studies. There should be a standing rack where fidget spinners can be gathered and kept collectively so that they can be fetched easily.
SLAMBOOK FLYERS: Slambook flyers are quite interesting and it helps students to open up properly to some extent. Those flyers should contain questions like WHAT DO YOU WANT TO BECOME IN THE FUTURE or WHAT IS YOUR FAVORITE SUBJECT? A school counselor will understand by knowing the answers of the students.
ART AND CRAFT: The table of a school counselor should be properly organized and must have all the necessary items on it like art and craft, papers, pens, pencils, etc. If the counselor wants to keep any desktop or laptop on the table make sure that it is also kept near those art and craft items. It will help the counselor a lot whenever she/he will go to any online class.
SOFT TOYS: Kids love soft toys and counselors can befriend them easily by using those special soft toys. Those items must be quite known to the kids. Soft toys of animals or birds that are quite known to the kids will attract them a lot. Colorful soft toys like a lion, an elephant, or a vibrant bird are adored by children a lot.
HEALTHY SNACKS: Dry fruits like almonds, pistachio, dates, etc., can be kept handy in a counselor's office. These are the certain foods that are extremely beneficial for health and increase metabolism in kids as well. Counselors can offer certain food items to children while speaking with them.
Thus, the room of a school counselor must be organized in such a way that it will look boring to the students. If they feel that the room is mundane and low-key, their energy will reduce down to a great extent and they won't be able to open up properly to the counselors.