Student Testimonials
ACT students talk about their experience and their learning journey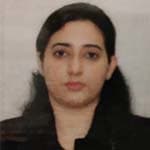 NIDHI KOHLI
Post Graduate Diploma in Counselling Course for Teachers
Excellent study material. Simple and easy to understand. Skills can be applied effectively. All the topics are covered and explained properly. The skills also make to learn to build relationships outside the classroom with the management and other team mates and parents as well.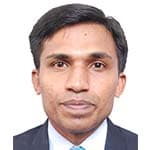 BINOY AUGUSTIN
Diploma in Counselling Course for Teachers
Listening is the best way and the first step in helping the other person who comes to my life, it could be a students, colleague, elderly person or anybody on this earth. I am a teacher of Saint Lawrence School, Angul, Odisha.
REMYA DEVADAS
Certificate in Counselling Course for Teachers
This is my third course with ACT, this is just because of your certificate which is valid across the globe. The evaluator and the inquiry people were also friendly and was on help desk when needed. The study materials are truly helpful.